From a "one man show" to a 2nd generation family and friend run business with over 157 combined years of rental industry experience…
 
We opened our first rental store as a Taylor Rental on October 1, 1971. In the beginning it was just our Father, with his two young sons helping out after school and on Saturdays. We quickly outgrew our first store which was located on the Sudbury – Wayland line in a small 2,500 square foot space at 82 Boston Post Road, Sudbury. Seeing the need to expand, and having a growing family with several kids interested in the business, we purchased a property at our current location of 712 Boston Post Road in March of 1973. The property on the lot was demolished and a new 3,200 square foot building was constructed. As the business grew, we added an adjacent garage in 1979, bringing our total space to over 11,000 square feet. This building had a ground level, a full basement, and room to add a 3rd level in the future. Finally, in the summer of 1984, we added the 3rd floor giving us an additional 3,200 square feet. This floor houses our office and a party supply cleaning and storage facility.
In October of 1983, the family run Taylor Rental Corporation was sold to the Stanley Works Corporation. By November, our Father decided it was time to leave the Taylor franchise and we became an independent rental store, going by the name Sudbury Rental Center.
At about the same time as this change was occurring, there were also major changes in the field of rental store computerization. Several members of the Taylor Rental computer department also decided it was time to leave Taylor, and formed a company called Solutions By Computer in Springfield, Massachusetts. Sudbury Rental became their first customer and as a test station, helped develop Solutions By Computer software into a worldwide rental store computerization leader which today has over 1,700 customers.
Eventually Stanley Works decided to get out of the rental business and sold Taylor Rental to the ServiStar Corporation. In July of 1997, the True Value family of retailers merged with the ServiStar Coast to Coast retailers to create a cooperative with over 10,500 family Members worldwide. The combined size and buying power of this organization called TruServ allowed its members to realize tremendous cost savings. Realizing the potential savings we joined the new Taylor Rental family of over 660 stores in 1996.
December 1996 saw the retirement of our Father after 25+ years in the rental industry and an additional 20+ years in the hardware business. Since his retirement, his son Richard took over management of the business. Together with his brother Paul, sister Lisa and a dedicated staff of friends, we continue to provide a high level of customer service and quality equipment to the people of this area.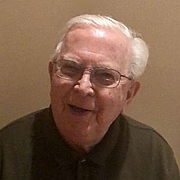 In Memory of our
Father and Founder,
Normand Martel 1934-2019