Patio Light, Black (Globe around light bulb is round like a ball and they are black, not white as below.)
Cords can be daisy chained together.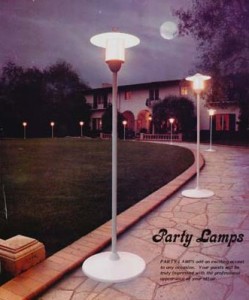 2 – 150 Watt, Spot Lights
35′ String All White, Wire & Globes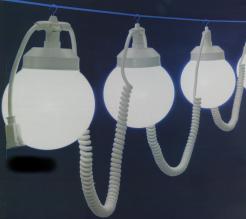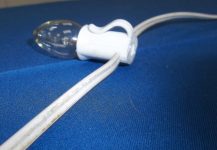 -Dimmer Switch
Has 2 Dimmer Switches, each one can handle up to 600 watts.