Aerators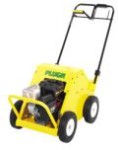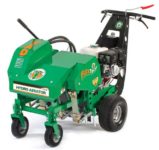 30″ Self-Propelled Hydrostatic Billy Goat Aerator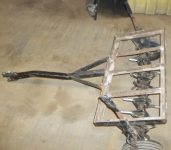 32″ Towable Aerator
– Add Weight & Pull with Your Lawn Tractor
Blowers
8 HP, Little Wonder
· Push Leaf Blower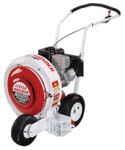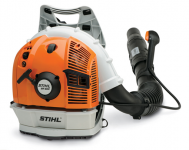 Chain Saws

18″ Stihl Chain Saw
Another high-tech STIHL chainsaw, the MS 291 is built around one of our new fuel-saving engines with longer run times and lower emissions. And with an advanced pre-separation air filtration system, your air filter can last up to five times longer. Another great feature is an advanced anti-vibration system to reduce user fatigue. STIHL engineering is to thank for this high-powered, high-tech, low-maintenance chainsaw. It is truly a force to be reckoned with.
Chippers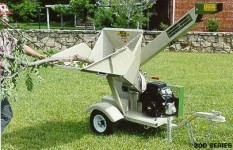 2″ – 16 HP Tow with 2″ Ball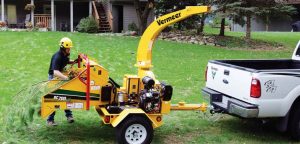 5″ Vermeer Hydraulic Feed Chipper – 25 HP Gas
The smallest machine in the Vermeer brush chipper line, the BC700XL design is based on operator feedback and focuses on productivity advantage and ease of use. The brush chipper features a centrifugal clutch system, 25 hp Kohler EFI engine, bottom feed stop bar and Vermeer-exclusive SmartFeed feed-sensing control system.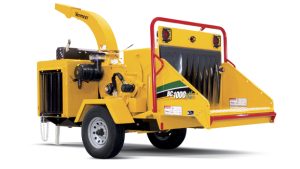 12″ Vermeer Hydraulic Feed Chipper – 89 HP Gas
This is a Vermeer Chipper, mod# BC1000XL,
It'll chip 12″ Pine or 10″ Oak.
Edgers / Trimmers
Hedge Trimmer, 30″ Electric

Hedge Trimmer, Gas 24″ Double Sided – Stihl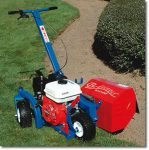 E-Z Trench Bedscaper (TM) Edger
Cable / Wire Installation
Perimeter Wire Machine
Invisible Fence Wire Installer (Dog Fence & More)
– Can bury up to 600 meters of wire per hour
– Easily transported
– Works great along wide hedges, shrubs and under low branches
– Turns sharp corners
– Install wire from all robot manufacturers
Pictures and More Information
Lawn Mowers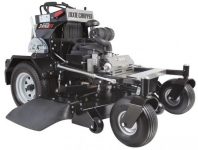 54″ Stryker, Dixie Chopper – Stand On Mower
Plus $24 fuel deposit
– 6.2 Cubic Foot Side Bagger for Dixie Chopper Stryker Only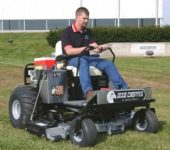 56″ Rider, Dixie Chopper Mower
Xcaliber – 33 HP Engine
Mows at up to 8 acres an hour
(What is pictured is not the exact model we rent, but it's very close.)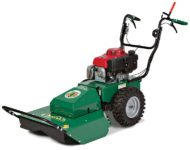 24″ Billy Goat Mower / Brush Cutter
Cuts grass up to 8′ and saplings and small brush up to 1″ in diameter.
26″ Billy Goat Mower / Brush Cutter
Cuts grass up to 8′ and saplings and small brush up to 1″ in diameter. Is hydrostatic with variable speed.
Lawn Vacs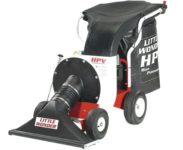 Little Wonder 6.5 HP Lawn Vac
Log Splitters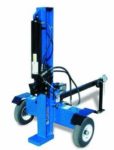 Splitter, 22 Ton Vertical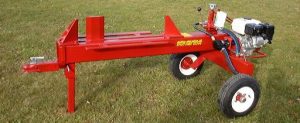 Splitter, Small 2 Direction
Split-Fire M#3255, 20 Ton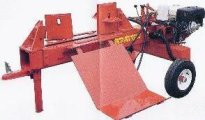 Splitter, Heavy Duty 2 Direction
Split-Fire M# SS290
With hydraulic log lifter, 24 Ton
4 way split is an extra $15.70
Post Hole Augers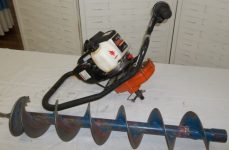 1.6 HP Gas – One man auger
4 stroke engine – 27 pounds
Available bits are 6″ x 30″ and 8″ x 30″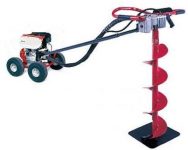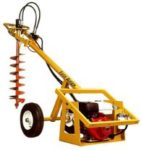 8 HP Gas, Auger
Must be Towed, 2″ Ball, Trailer included
Hydraulic with Reverse
Available bits are 8″ x 60″ & 12″ x 60″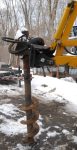 Mini Loader Auger attachment
Available bits are:
12″ D x 48 L" or 30″ D x 36″ L
If you rent the attachment only there will be an additional charge of $28.60.

Fence Post Driver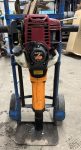 Fence Post or Stake Driver, Gas powered
>> Will drive stakes/posts up to 2.5″ diameter.
– 4 stroke engine (takes regular gas, no mix)
– Air cushion dampening for virtually no recoil means no need for springs or extra parts
– High fuel efficiency 1 quart per hour
– Ergonomic top handles for shorter posts
– Weighs 46 lbs, impact energy 40 ft lbs, impact rate 1100-1800 BPM
Roller, Lawn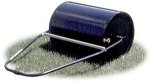 Lawn Roller – Fill with Water
Seeders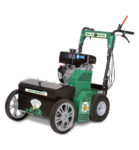 Hydrostatic Self-Propelled Overseeder
9 HP Subaru engine
30 lb seed hopper capacity
Width: – Unit 31″ – Blades 22″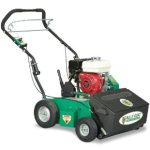 Residential Seeder
Blade Thatcher with Seeder Box – 18″
Sod Cutters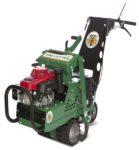 Billy Goat 18″ Hydro Sod Cutter
Stump Grinders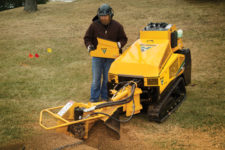 Stump Cutter – Hydraulic
Grinds Any Size Stumps
40 HP Diesel, moves at 3.4 mph
Weighs 3000 lbs, recommend a 2 axle trailer.
Trailer is $48.50/day with grinder rental if needed.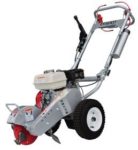 Dosko Stump Grinder
Machine Length (Folded) 56″ X Width 23″
Height 45″ (Folded Is 23″)
Weight 134 Lbs
Diameter Of Wheel 10″
6 HP GAS ENGINE
Cuts 10″ Above Ground To 9″ Below Ground
No Limit On Diameter It Will Do, but it is much slower. I had 1-16″ diameter Pine to grind down maybe 5″ it took 1.5 hrs.
Sweepers
Stihl Paddle Sweeper
Great for dirt or sand on asphalt or lawns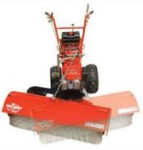 Turf Teq 13 HP 48″ Sweeper
Thatchers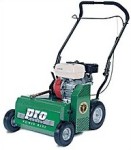 Tillers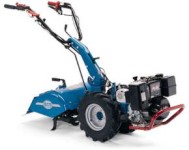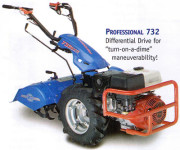 11 HP Rear Tine, BCS 26″
Plenty of power and differential drive for
"turn-on-a-dime" maneuverability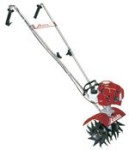 Mantis Garden Tiller/Cultivator – Gas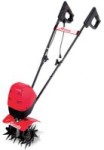 Mantis Garden Tiller/Cultivator – Electric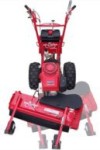 Turf Teq 13 HP 36″ Power Rake
– Prepares seed beds and lawns
– Rakes rocks & debris left or right
– Pulverizes and mixes soil
– Repair & renovate lawns without damaging
the healthy turf
Traps, Animal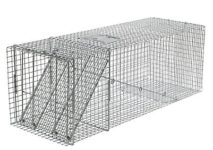 "Hav-A-Hart" Traps – Various Sizes
Tree Ball / Stone Carrier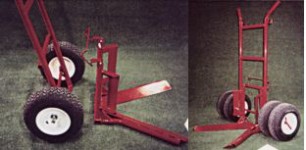 Single Wheel – 750 lb. capacity, 34″ width
Double Wheel – 1,500 lb. capacity, 47″ width
Pivoting action puts handles lower for max power.
Tree Pole Saws


– Fruit picker attachment for 25′ saw
Weed String Trimmer

Battery Powered Weed Trimmer
Handheld Brushcutter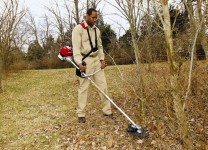 Gas Powered Brush Cutter
Honda 4 stroke hand held brush cutter
It comes with a new 10″ blade with each rental.