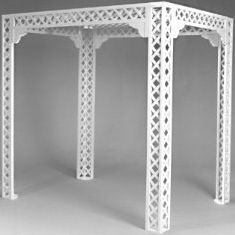 White Wood, Slotted – 7´ x 7´
Yellow & White Stripe Party Canopies
20´ x 20´ Yellow and White Striped Canopy
20´ x 30´ Yellow and White Striped Canopy
All White "Elite" Party Canopies
Portable Canopies with Folding Frames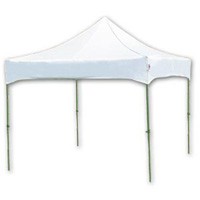 Vitabri Portable Canopies with Vinyl Tops, Water Runs Off Better
– White
All of our canopies take 7′ high sides.
Some frame tents require 8′ high sides.
20′ x 7′
30′ x 7′
20′ x 8′
20.45 each
30.55 each
25.75 each
20′ x 7′
30′ x 7′
20′ x 8′
30′ x 8′
38.10 each
58.20 each
42.85 each
64.25 each
All canopies require a deposit of $100 to reserve.
This deposit is NON-REFUNDABLE if the canopy is cancelled!
We hold the deposit until the order comes back to ensure that you follow the pickup instructions. Such as re-stacking the tables and chairs and removing your own furniture and decorations.
Call Dig Safe
You are required by law to call DIG SAFE before the canopy is installed, we won't install without the DIG SAFE NUMBER! You may install a canopy yourself. DIG SAFE requires that you call "811" at least 3 business days before the canopy is to be installed. From Memorial Day through June we recommend calling at least 10 days before set-up as this is a very busy time. Visit online at
DigSafe.com
Permits
Furthermore, you are also required to get a permit from the town that the canopy is to be set-up in if you plan on hanging up sides on the canopy. Without sides, some towns do not require a permit on canopies 20 x 20 and smaller. To get a permit, the towns will require a FLAME RETARDANT CERTIFICATE which we will provide. You can stop by to get one or print them here. Give them the certificate, fill out the form and pay their fee, most towns are $25-50, but some are more. Call us or your local building dept for more details.
DIY
– Canopies can easily be installed by 2 adults. Verbal and written instructions are supplied and
are available here.
Or call us to inquire about our installation charges.